The perfect Christmas gift for the orchid enthusiast or a unique, easy to care for gift for the plant lover.
VERY LIMITED QUANTITIES
We are offering delightful gift baskets of Stanhopea jenischiana x inadora.
The plants are near blooming size and will be bloomimg size by the next bloomimg season in the spring and summer of 2021.
We will include instructions and a wire plant hanger. If ithis is a gift, we'll also include a gift card with your message.
These baskets are availble for pre-sell, to be shipped just in time for Christmas or for immediate purchase. The baskets measure approximately 5" x 7" in length.
Please let us know if you would like your plant held or shipped immediately.
If this is a gift, please include the recipients shipping address, the message for the gift card, and the date you would like your plant shipped when making payment via Paypal.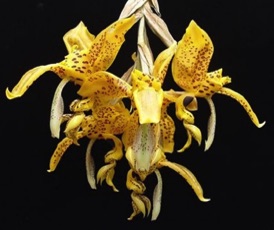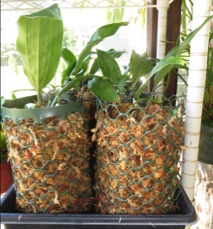 Christmas 2020 Special Offerings